Lisa Rankin:
Vocals, piano, keybass, flute, recorder, tin whistle, harmonica, 6 & 12 string acoustic guitars.
Galen Hunsucker:
Acoustic and electric guitars, vocals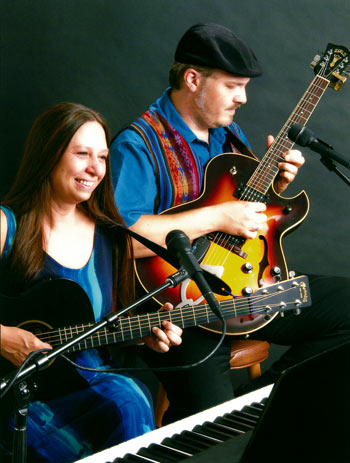 Galen is an accoustic and jazz guitarist with over 25 years of professional music experience. Galen provides guitar instruction in your home to children and adults on a weekly basis. Student references available upon request. Visit our Guitar Lessons page for more information on guitar instruction and theory.